First Images And Silhouettes Of Alola Pokémon In Pokémon Shuffle
Serebii has posted on Twitter the very first images of the next batch of new Pokémon that will appear in Pokémon Shuffle. Though the Alola starters appear fully detailed, the other image shows the silhouettes of some other Pokémon from the Sun and Moon versions.
Who are those Pokémon?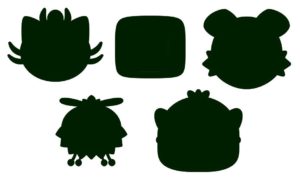 Source : http://nintendoeverything.com/first-images-and-silhouettes-of-alola-pokemon-in-pokemon-shuffle/